For choosing and run the projects we are working together with the local population, which is represented in the Duble Milijuli Group, commonly known as DMG.
In DMG, there are elected Committee members and a Chairman.
We don't want to give just money, but also thinking along and create self-motivation and self-reliance of the population. Important for us are the DMG-project proposals.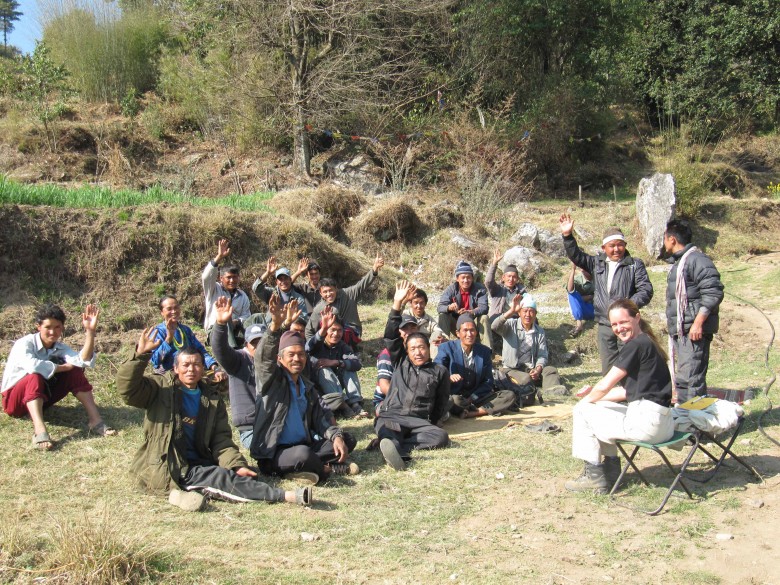 The project proposals of the Duble Milijuli Group are:
The development plan of DMG for the Jana Jyoti primary school in Duble has the following areas of interest:
1. Extension of the school with two kindergarten classes. This has been realized.
2. Purchase more educational resources: textbooks, notebooks, pens, pencils, etc. Here we have on ad-hoc basis cooperated and deserves continuous attention.
3. Purchase of musical instruments, such as different types of drums and pipes. So we give more attention to cultural education. Cost: approx. 50 Euro. Is placed on the list of ad-hoc projects.
4. When purchasing sports equipment also attention to the thinking sports such as chess. Football and chess game(s) are noted as possible present.
5. Improvement of the classrooms with hardwood floors, doors and window frames with window glass, so that it is less cold in the winter. The estimated costs are ca. 850 euros. This has been realized yet.
6. Appointment of a part-time Secretary and reimbursement of secretarial expenses, including travel and accommodation expenses for the Secretary to go to Duble, every once in a while to discuss issues or check. We will also discuss how we can best anticipate with DMG on the plans, which the new Government has with the education.
Other project proposals were:
7. A hydroelectric power station to to give current to the school, Gompa and about 70 families from Duble and surroundings. This is realized in 2014.
8. An additional grain mill in Phalate Khola, which the people of Duble and surroundings, can use. This is realized in 2015.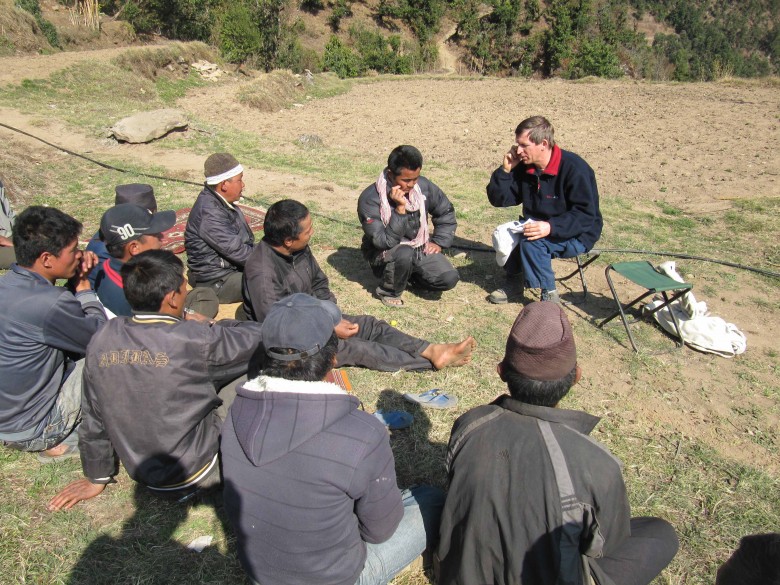 We are pleased that the Board members of DMG give many efforts to help their fellow-villagers, but they themselves have also not much money and they also need to maintain a family. They work in the trekkingbusiness and are therefore long periods of home and not in Kathmandu, where they can mail them. So, the communication and providing a report is sometimes rather slow. It is worth it to improve it.
This is a nice point for cooperation of the Dutch organisations, which give help in the same area also. In 2009 we started a contribution.
From the moment of the first earthquakes in april 2015 many requests came in for help, following the various earthquakes.
That's why we are beginning in 2015 together with other Dutch foundations, to look how we can provide this aid for the best.
Everything about this can you read under the item earthquake.