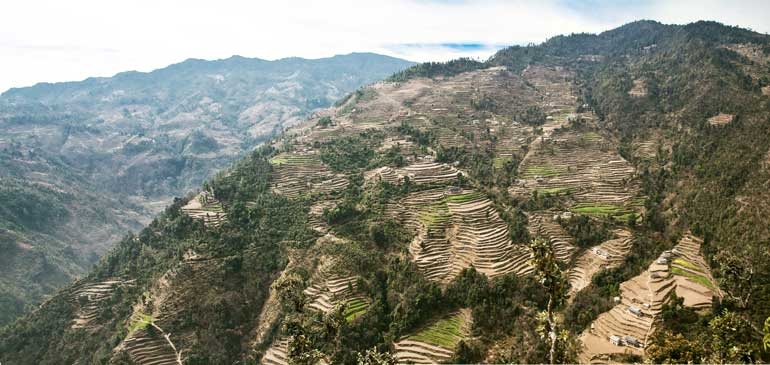 Slope with part of the houses of Duble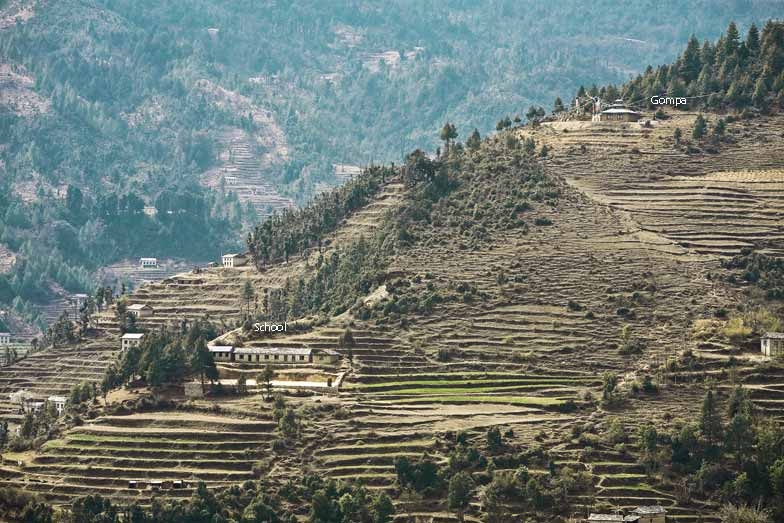 Duble is a typical mountain village in the foothills of the Hilamayas at an altitude of about 2300 meters. It is hard to see that it is a village, because there is no centre with a market, monastery or shop. Just a few houses, some 45 in all, dotted on the slopes of the hill. It is in the Okhaldhunga district of the province Sagarmatha (Everest). A few days marching to the north is the first part of the Everest trekking route, namely the Jiri – Lukia section.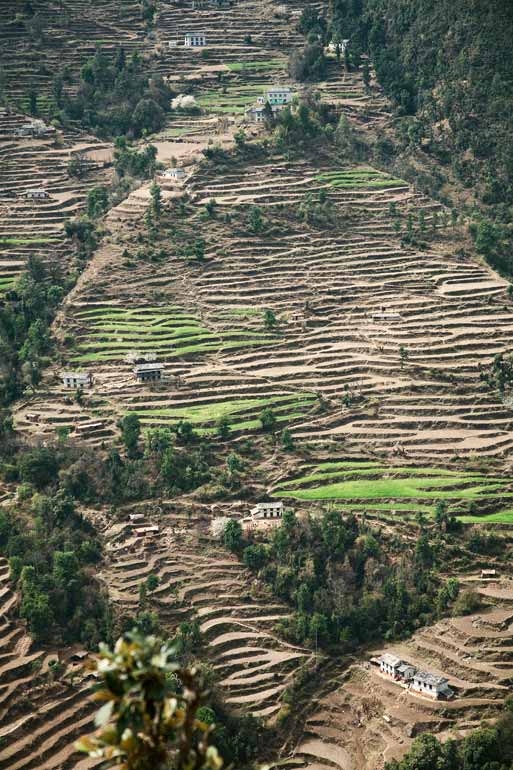 Distances to some better kwown places, as the birds fly are shown below:
Jiri – 28 km
Lukla airport – 40 km
Phaplu airport – 27 km
Rumjatar airport – 18 km
The population of Duble comprises Sherpa and Tamang people, but also som Dalit are living there. They largely depend on agriculture. They manage to grow just enough for their own needs. Selling products on the market is an exception. Their religion is Buddhism. Most young people works as sesonal labourers, predominantly as porters in the trekking business. That we want to help the people from this particular village and surroundings area is quite accidental. We just happened to get to know some of the people there during our various trekkings in Nepal.