Stupa and tomb monument
When Ton was alive we have spoken to him on the progress of the Foundation. In addition, he expressed his desire, when he have died, to bring the urn with his ashes to Duble. In consultation with the residents a location was searched. Ultimately, the residents found the most suitable place, near the Mani stones and about in the middle of the triangle: the Jana Jyoti school, the Gompa and the House of Kame Sherpa. Ton died on september 24, 2012. The residents built there a Stupa about 4 metres high, with a grave monument for Ton.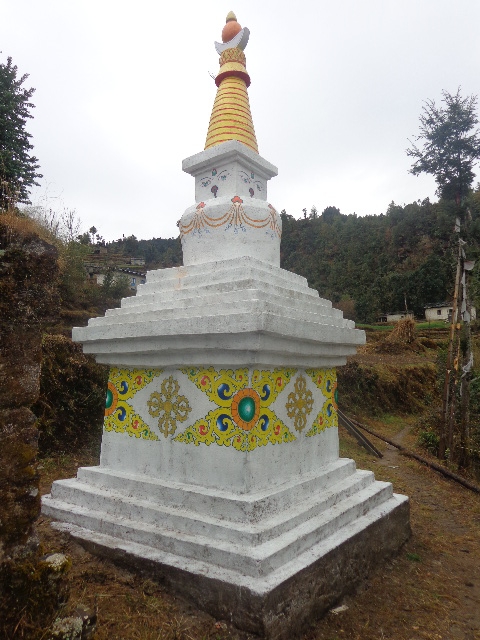 In March 2013 Ton has made his last trip to Nepal. Together with his brother Anton and his wife Annegien, we brought the urn of Ton to Duble. There was an extensive and impressive ceremony held by 3 Lama's at the Stupa, where extensive Tibetan texts were read and sung. Next, under great emotional feelings the urn was buried in the Tomb monument and said goodbye to Ton. In the framework of the culture project, money was made available for the Stupa and to paint the Tomb monument with the usual paintings by a Lama, such as the eyes of Buddha. This also was accompanied by an extensive ceremony.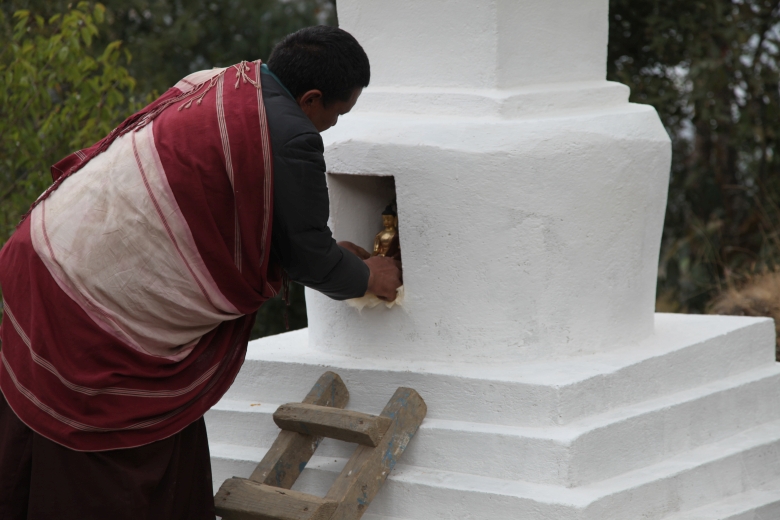 During the earthquakes in 2015 and the many aftershocks, were both the Stupa as the Tomb monument, heavily damaged. For the repair of this damage has been transferred money that will be used soon.
After the earthquake there worked hard to restore everything.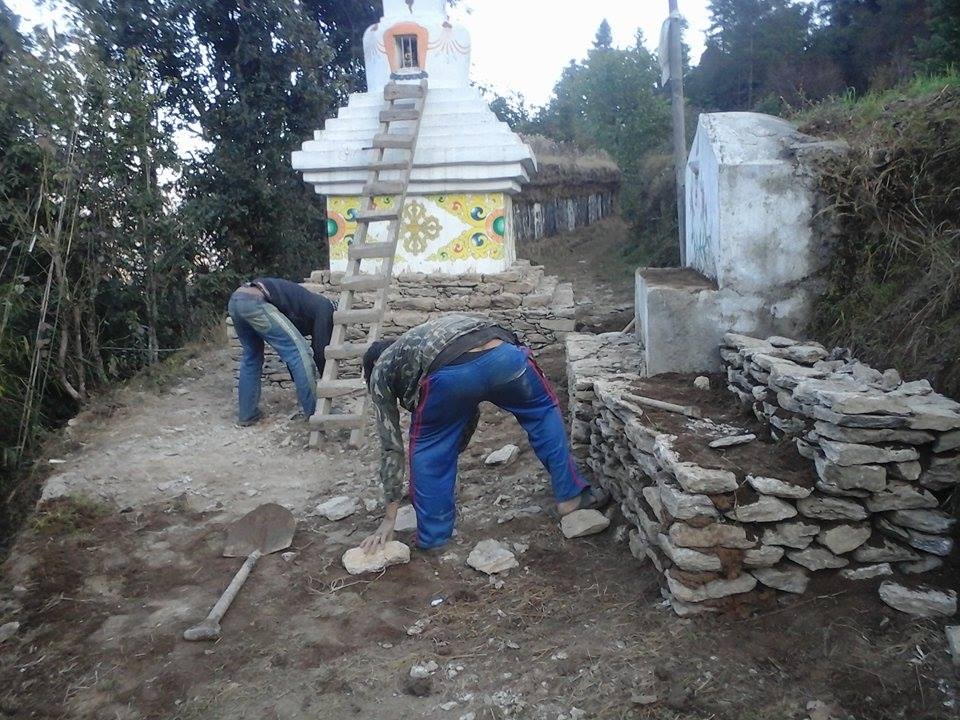 Every year we make sure that the stupa and the grave are maintained and kept clean and tidy.
2021
Due to the bad weather and the large temperature differences in Duble, the grave has to be repaired with cement and repainted every year. It is common for this to happen with white lime, as is the case with all stupas in Nepal. This is reviewed and taken care of by Kame Sherpa every year. After a quote requested by him in Kathmandu, money is transferred to him. He then makes sure that all the stuff gets to Duble and the grave is completely cleaned up again. Afterwards, he sends one or more photos of Ton van der Kop's renovated grave.