2017
In March 2016, Pem Doma will complete her studies at HIMS. She would like to take a two-year course in the tourism sector. We have given her permission for this.
The parents of both children have been living in the mountain village of Duble for some time. This would mean that Yanghi was left alone in Kathmandu. Because of her young age, we had to look for a different solution.
The quality of HIMS had deteriorated sharply over the past 2 years and if she is going internally at school we as a foundation did not find that a good solution.
In March 2016, this project will be well completed and Pem Doma and Yanghi will be transferred to the Education project.
2016
We let at present two children go to a boarding school in Kathmandu. That is the Himalaya International Model Higher Secondary School (HIMS).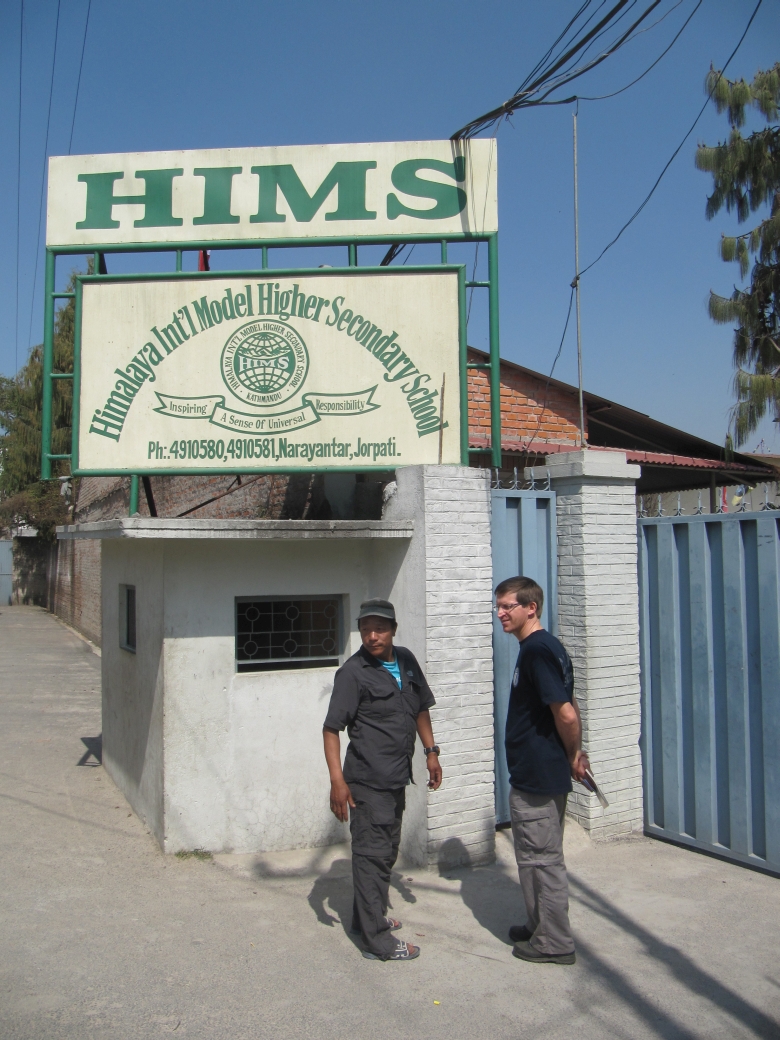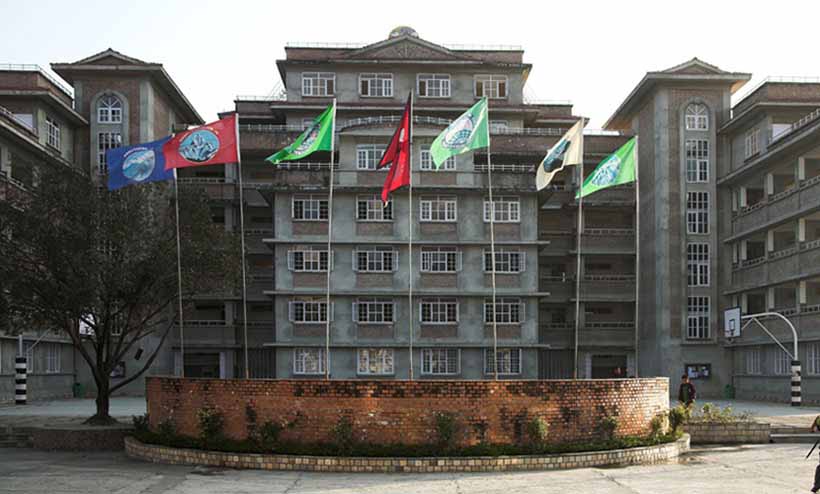 Doma and Yangyi Sherpa are the two children of Kame Sherpa from the mountain village of Duble. If you let your children go to a school, it is nice when they also finish that school. Taking into account the Nepalese school system of 10 + 2 you have to realise so for at least 10 years, but preferably 12 years, guarantee. Doma wants primary school teacher. And Yangyi? Who knows. They get in each case a chance to develop intellectually. It will always remain a point of discussion which is better: help the children of the countryside, at such a young age as possible, and to get a good education in the city or to improve education in rural areas in such a way, that links to the education in the cities is reasonably possible. Both options will be required.
For youth is this discussion irrelevant. As a parent, you always want the best for your child. Wait until the situation in the countryside is normal, is than an option that may take much time.
Himalaya International Model Higher Secondary School (HIMS) has as a website http://www.himsschool.com.
The address is Narayantar, Jorpati (close to Boudhanath stupa), Kathmandu.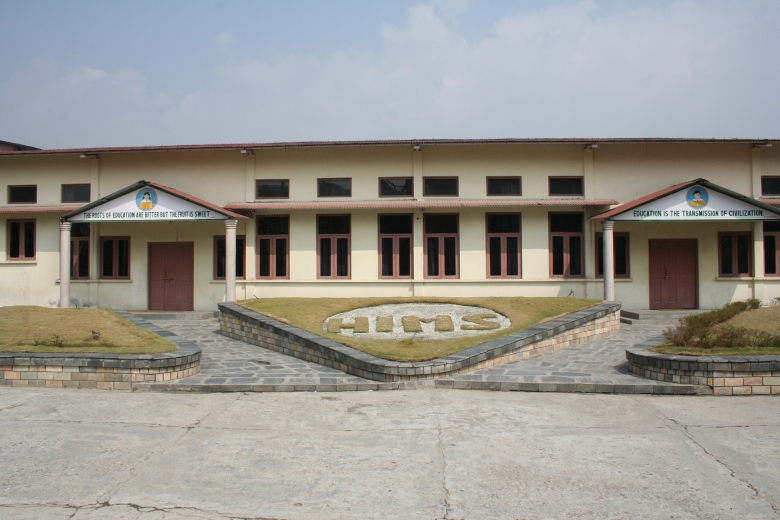 HIMS is a private school and is in the beginning years started with 10 classes and a kindergarten. The school is now upgraded to the 10 + 2 school system. On the HIMS are the kids full-boarder or day-boarder. A full boarder has there day and night care, a day-boarder gets there only lunch. Another advantage of HIMS is that the children, who start at a young age, also can learn Tibetan. The motto of the school is: "Inspiring a sense of universal responsibility"
Some details from the prospectus:
-teachers-pupils ratio is on average 1:30,
-teachers and staff must not give corporal punishment,
-free tutoring for students who flunked an exam,
-there are lessons at least 200 days per year. Friday is a half day and Saturday is a day off. The holiday is is about a month during Dashain Tihar/. There is also a winter vacation of a month and 12-15 days summer vacation,
-school hours are: in summer: 09:00-16:15 (March to October) in winter: 09:30-16:05 (november through February)
-the ability to learn-in addition to English also Tibetaans
-cultural education (music/dance, painting, excursions) and sport
-HIMS has its own library, a private pool and an on-site bakery,
-a school bus for the pick up and bring out day-boarders.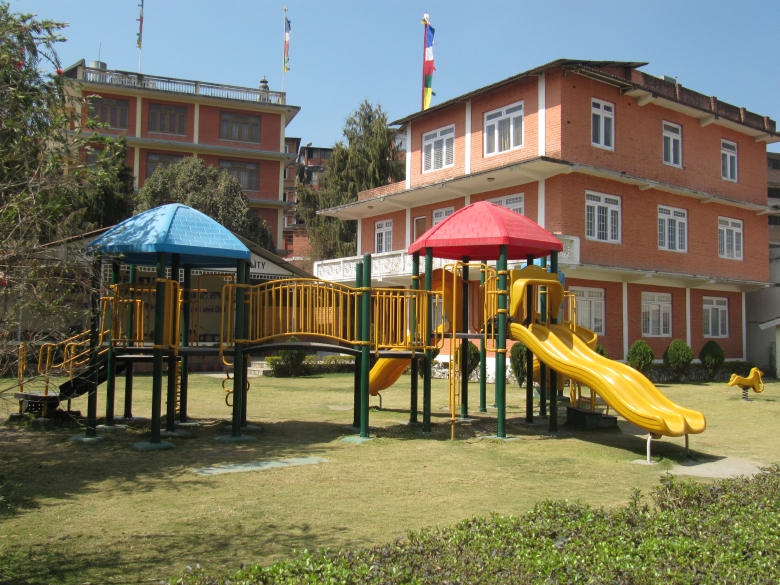 Kame Sherpa rented a room, which is next to the HIMS. Kame lived here with his wife and 3 children for the first years, while his children go to school as day-boarder. With the result, that the family remained together, which we found very important. Kame got for this rent and for all more expensive cost in Kathmandu, the difference that we would pay from the foundation if his children go as a full boarder to HIMS.
Since 2013 follows the oldest son Phury no more school and he lives with his wife and child in the parental house in Duble. Kame and his wife are also gone back to Duble. Pem Doma and Yangi still live in the house for rent, where Kame regularly comes to visit.